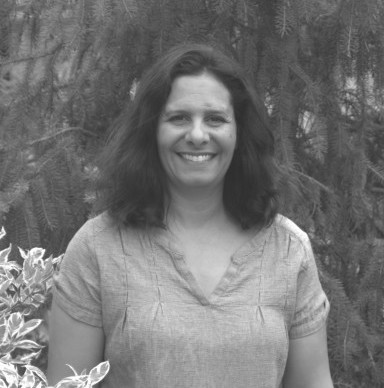 Ranya's students are always active during class—observing, inquiring, discussing, processing, solving problems and delighting in what God has made and our abilities to understand His work. She helps her students look at the world around them and delight in the complexity rather than be intimidated by it. Ranya connects science concepts to familiar ideas and experiences using examples, labs and demonstrations, aiming for as much depth as possible so understanding is meaningful and not merely memory-based.  Most importantly, she enjoys studying with her students and cherishes relationship with them.
Ranya grew up in Halifax, Nova Scotia, Canada, where her parents both worked as marine biologists after they emigrated from Egypt. She holds a Bachelor of Science in biology with a focus in biochemistry, molecular biology, and genetic research and a Doctor of Medicine degree with a residency in family medicine. She left the practice of medicine when her first child was born and now has five children. Before joining Wilson Hill, she taught in homeschool and homeschool co-op settings for 12 years. In addition to her role as teacher, Ranya serves Wilson Hill on our Academics leadership team as the Dean of the Upper School and Headmaster.
Ranya recently transplanted from Canada to Lancaster County, PA and enjoys time with her family reading, cooking, walking, cycling, canoeing, windsurfing, skiing and watching international soccer tournaments. 
Often students have a two or three-year time gap between high school chemistry and college chemistry courses, so I love hearing that students have retained their learning such that they find they are well-grounded for further studies and report, 'My college-level chemistry was easy because I understood the underlying principles.'
Courses taught by Ranya Bailey