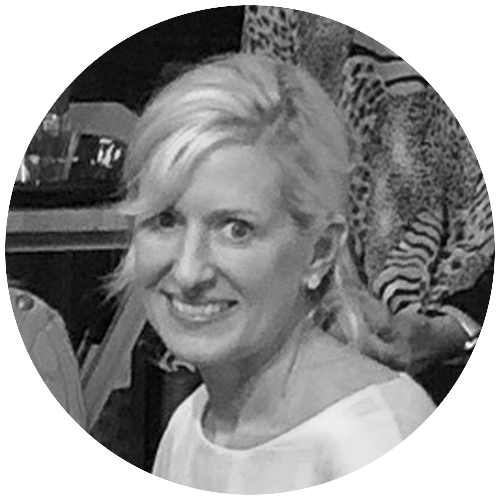 Laura loves working with children of any age and especially her Wilson Hill students! She delights in them and the energy they bring to each class with their eagerness to learn, imagine, discuss, analyze, ponder, play and seek God. She is passionate about the beauty, goodness and truth in Wilson Hill's integrated writing curriculum and appreciates how well her students engage, grow as scholars and advance their writing skills to the glory of God. Every class is an adventure!
Born and raised in Austin, Texas, by Christian parents, Laura benefitted from a solid biblical foundation before she left home to attend Baylor University and later graduated with a Bachelor of Science in speech from the University of Texas at Austin. Upon graduating, she pursued a dream to launch an active sportswear company, designing and manufacturing for several years before sensing God's surprising call to education. She returned to U.T. to complete her teaching certification in English and speech while working in development for Austin's public television station and serving as a tutor for the University of Texas men's athletics.
Soon after she completed her education, Laura heard from a friend about a new kind of school he and a group of couples were planning to open the following fall. God distinctly called her to join that classical Christian school (Regents School of Austin) as a founding teacher in 1992. For eight years she served at Regents teaching a variety of subjects and ages and assuming an active role in founding committees responsible for developing the school's academic underpinnings.
She went on to marry her devoted husband, Doug, raise two boys, serve on the Regents board, and send her boys to Regents—with a lovely but brief stint of homeschooling. In her spare moments, she enjoys spending time with family, designing interiors and landscapes, gardening, travel adventures, hiking, reading, studying and editing.
Courses taught by Laura Ruby