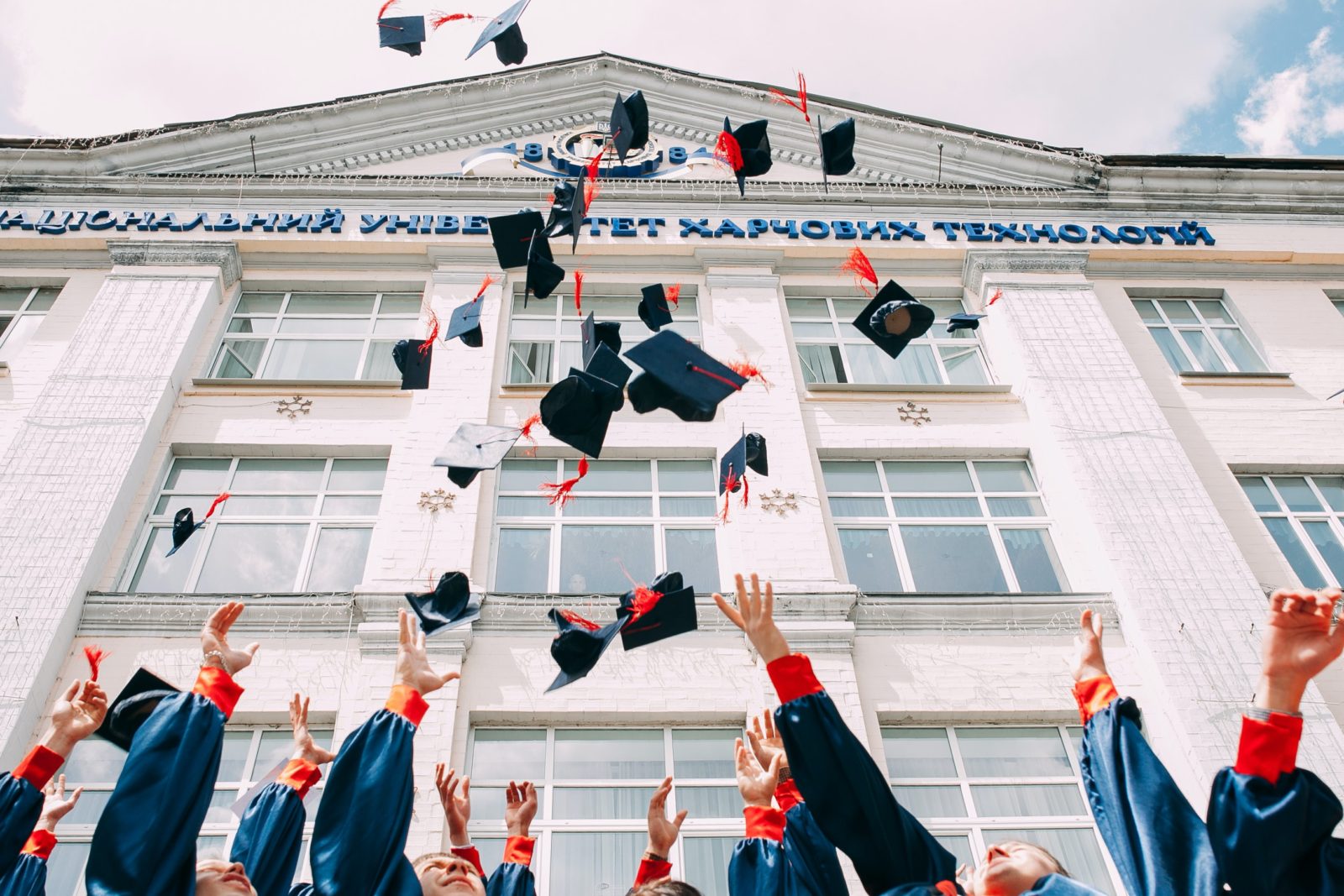 We graduating seniors have come to the end of high school but the beginning of a new journey. As T.S. Eliot so eloquently said, "What we call the beginning is often the end and to make an end is to make a beginning. The end is where we start from." But what is this end, which provides the foundation for us to move forward?
I would say that it is Wilson Hill's dedication to continuing the Great Conversation that has been ongoing throughout history. And I'm not just referring to the TGC classes themselves! We learn about the Great Conversation throughout the ages in literature and history, but also in science, in logic and rhetoric, and in art.
Specifically, we are exposed to other worldviews through a Christian perspective and learn to eagerly seek the Truth. The result is that we have a greater understanding not only of the concepts that we are studying but also of our fellow humans whom we are called to love. We study so that, as the apostle Paul writes in Philippians, "your love may abound more and more, with knowledge and all discernment, so that you may approve what is excellent, and so be pure and blameless for the day of Christ" (Phil. 1:9-10).
We learn the value of engaging with other worldviews
Learning to view our education as an opportunity to become more Christlike and to love our neighbors has been an incredibly enriching experience. Through the way that the classes are structured, we are exposed to other worldviews and then respond to these with a Christian worldview. To this end, we study how people have been thinking about different concepts throughout history, from ancient times to modern. And not just weak arguments, or straw man arguments.
In AP Biology, for example, our teacher had a few guest speakers come and discuss evolution and the history and genetics behind it, presenting the strengths and weaknesses of the theory. In AP Art History, our textbooks would reference politically correct interpretations of art, such as Shibboleth or the Apollo 11 stones, but in class, we would discuss relevant Bible stories and verses. Such practices helped us grow in our love for seeing the beauty in God's creation and in the gifts that He has given to artists.
We learn the value of learning from the past
Participating in the Great Conversation not only consists of understanding other worldviews from a Christian perspective. It also means gleaning wisdom and truth from the authors that we read and the historical events and scientific theories that we learn about. To use a metaphor from Augustine's Confessions, we can plunder the Egyptians, which means realizing that all truth is God's truth whether it comes from Plato or Thomas Aquinas. We can learn not only from what the authors got wrong, but also from what they got right.
Learning the wisdom of the past and applying that wisdom to our situations in our modern world is the heart of a classical Christian education: not just memorizing facts and memorizing doctrine but delving into the why and the how, both of pagan worldviews and of Christian worldviews so that we can pursue and recognize the truth. And this helps us to know as Christians both what we believe and why we believe it.
This intellectual analysis is not simply for its own sake, however. It is important to understand other worldviews from a Christian perspective, but the ultimate goal of participating in the Great Conversation for us as Christians means encouraging each other to find the best ways to love God and to love our neighbors.
As C.S. Lewis once said, "Education without values, as useful as it is, seems rather to make man a more clever devil." Some of you may recall discussing in Get To Know Fyodor Dostoevsky this year about the concept of active love in The Brothers Karamazov and how we could actively show love to others while in quarantine. And combining this concept of active love with the study of the Great Conversation provides a balance between theology and doxology, between head and heart knowledge, respectively.
We learn to become steadfast and compassionate
I would like to encourage this year's graduating class that we not only continue studying the Great Conversation from a Christian worldview, but also that we use this education to continue to grow in our love for God and in active love for our neighbors.
I'd like to conclude with a quote from The Brothers Karamazov, a novel that is dear to me and to many of my fellow graduates. Father Zosima, a monk and the mentor of the youngest Karamazov brother Alyosha, urges:
         Try to love your neighbors actively and tirelessly. The more you succeed in loving, the more you'll be convinced of the existence of God and the immortality of your soul. And if you reach complete selflessness in the love of your neighbor, then undoubtedly you will believe, and no doubt will even be able to enter your soul. This has been tested. It is certain.
As we graduating seniors enter the world, we can practice the skills of being steadfast yet compassionate, of showing love for our neighbors and conviction in our faith. And I will end with Colossians 2:6–7: "Therefore, as you received Christ Jesus the Lord, so walk in him, rooted and built up in him and established in the faith, just as you were taught, abounding in thanksgiving."