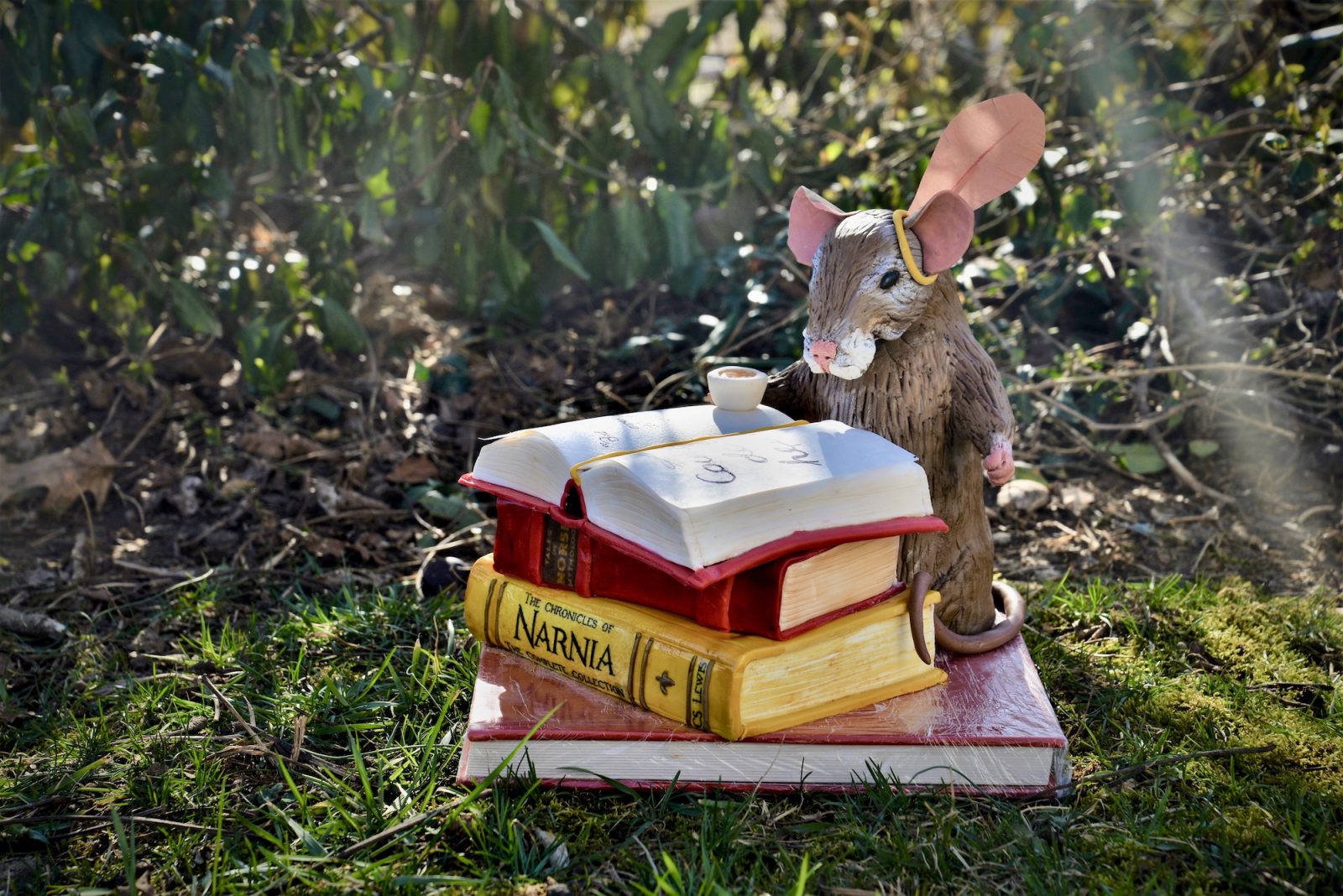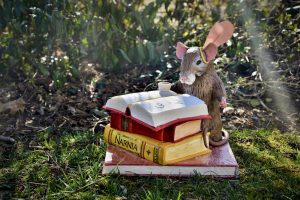 Did you know our Houses recently completed a cake baking contest? Yes, you read that correctly—a CAKE BAKING competition. How cool is that?
Each house has a mascot (O'Connor: peacock; Lewis: mouse—Reepicheep; Austin: wolf; Augustine: horse), colors (O'Connor: purple & teal; Lewis: red & yellow; Austen: purple & yellow; Augustine: teal & red), a motto and shield. Why not bake cakes and decorate them with the house motifs?
First, each house held a contest to create entirely edible cakes (or cupcakes) that featured either their logo or mascot in their house colors.  Cakes could not be purchased nor were screen-printed toppers permitted. Next, students submitted photos of their cakes to their house leaders, who judged the cakes based on artistic beauty, quality of workmanship and sophistication. After choosing the cake that best captured the spirit of their house, each leader submitted photos of the winning cake to Mr. Etter, who presented them to a panel of teacher judges.
Though amazed and delighted with all of these clever confections, every judge awarded first place to Lewis House, who thanks Salter Gleich for such a sweet masterpiece! Hearty congratulations to all participants on their remarkable execution!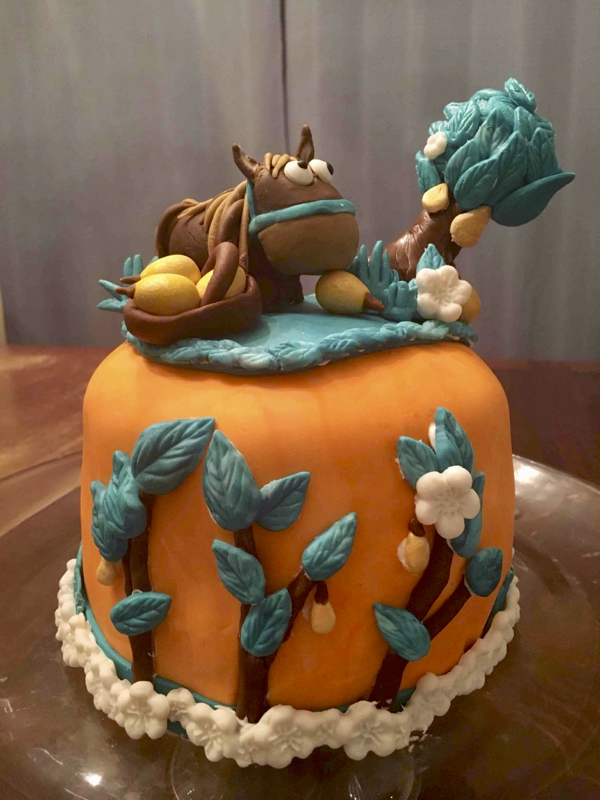 Augustine House – Emma Roberts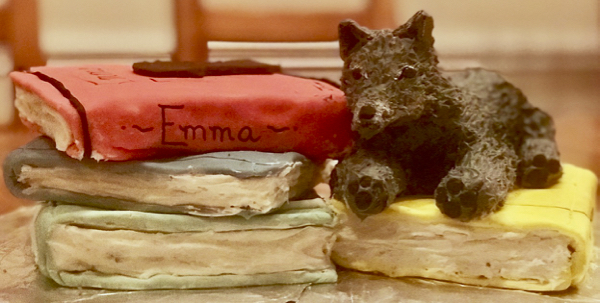 Austen House – Eliana Ehrhart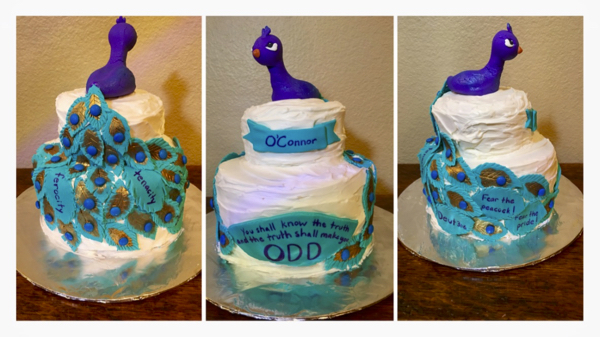 O'Connor House – Peyton Louise Robuck