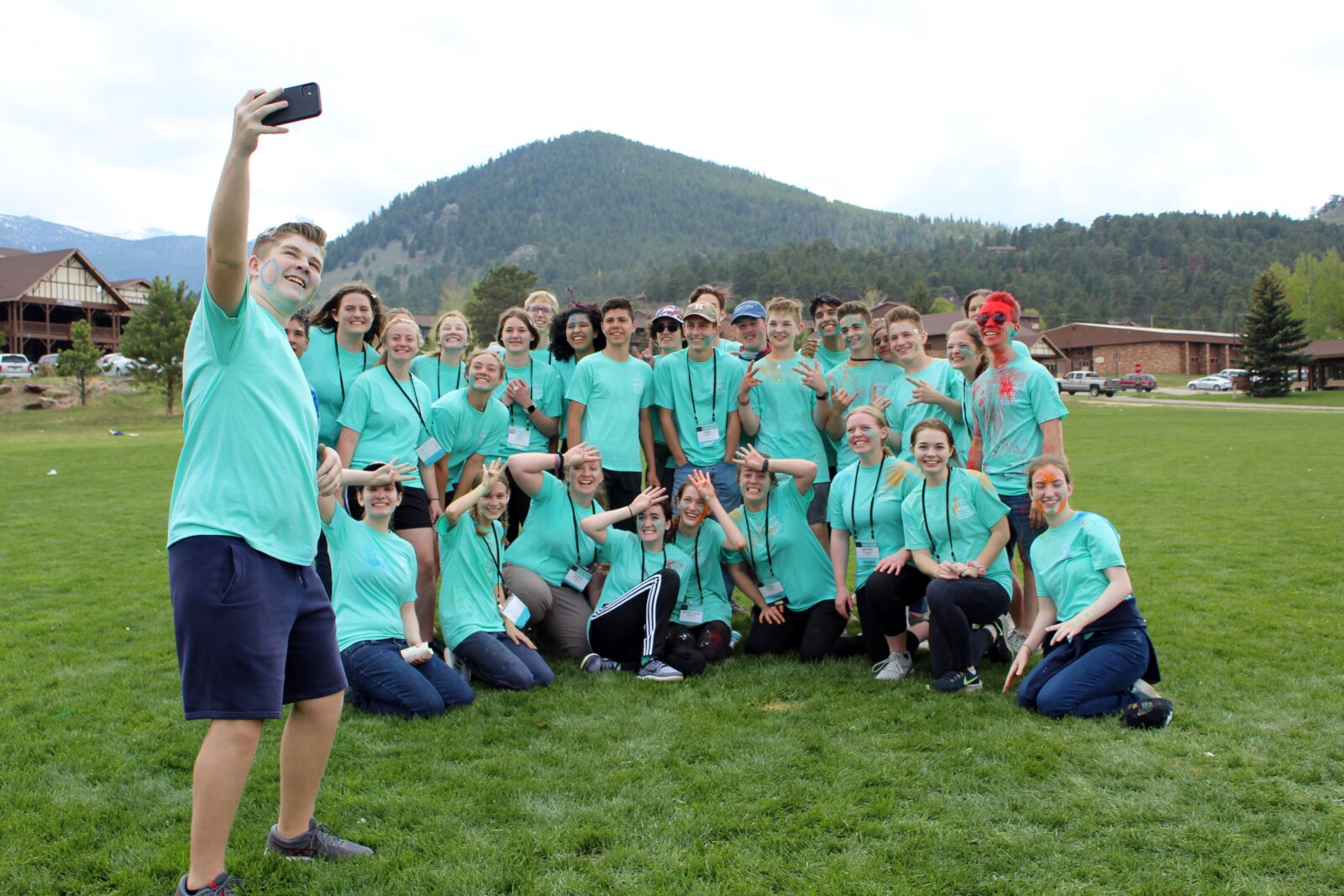 "How do students and their families get to know each other in a virtual  school?" This is a frequently-asked question as parents consider enrolling a student at Wilson Hill Academy. 
It is not long after school starts that students begin making new friends or reconnecting with their classmates from previous years. These friendships are strengthened each year as teachers, students and their families gather for LINK—Wilson Hill's ultimate family camp and commencement celebration. LINK provides a treasured opportunity for students and their families to meet each other in person in a beautiful setting.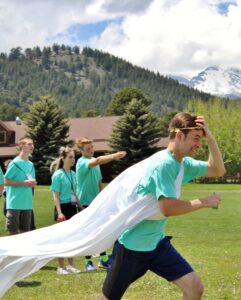 Throughout each school year, students, teachers and their families anticipate this end-of-year gathering, brimming with fun and meaningful experiences where families can attend scheduled group activities, or choose to relax and immerse themselves in God's creation.  
Most of all, everyone looks forward to seeing each other face-to-face. As alumna Maggie Burch said, "For students, nothing at LINK can beat the excitement of getting to see your friends and teachers."
Jodi Smith, Wilson Hill Language Arts teacher, agreed: "The chance to spend time with my students in person is the highlight of LINK. We are already bonded, and we feel like we know each other, but the hugs, in-person conversations and laughter never get old."
This year Wilson Hill looks forward to celebrating its eighth LINK. The first LINK was held in 2015, in Austin, Texas. From there it moved to T Bar M in New Braunfels, Texas, for three years. In 2019, everyone gathered at YMCA of the Rockies in Estes Park, followed by a virtual LINK in 2020, the Blue Ridge YMCA in Asheville, North Carolina, in 2021, returning to Estes Park in 2022 and again this year for LINK 2023. Some of the activities at YMCA's Estes Park Center include archery, axe throwing, campfires, hiking, miniature golf, volleyball and swimming, to name a few. 
Wilson Hill families enjoy YMCA activities, shared meals together, daily devotionals, House meet-ups, Field Day, the Awards Banquet and dance, Senior Send-Off and much more. At the Awards Banquet, Wilson Hill recognizes students for their accomplishments on the national Latin exams, along with presenting the Euler Award in mathematics, the Senior Thesis winners and runners-up, and the coveted House Trophy.
The weekend culminates in a Commencement ceremony for the senior class followed by the class picture and cap throwing. 
"Seeing past students as they grow and mature is very special. In recent years, I have been honored to watch students graduate that I taught when they were in grammar school," said Smith, whose children have graduated from Wilson Hill. 
"It is thrilling to see how the Lord has matured them in their knowledge and faith, and it's exciting to hear about their future plans."  
This year, families at Wilson Hill are excited to welcome Sandra McCracken, a singer-songwriter from Nashville, perform a concert for all attendees. McCracken is famous for writing hymns heavily rooted in scripture including "We Will Feast in the House of Zion," "Steadfast" and "Thy Mercy My God." 
"God shapes our hearts and our minds through his Word. Wilson Hill Academy seeks to prepare students for a hopeful future in light of this good news. I'm looking forward to connecting with the Wilson Hill family again for this LINK gathering in June," said McCracken. 
LINK 2023 is a delightful opportunity to celebrate a successful school year with the Wilson Hill community in person. When families from all over the country—and even across the world—come together for LINK, they experience the unity and beauty of the body of Christ. 
We are deeply encouraged by the words of scripture: "And let us consider how to stir up one another to love and good works, not neglecting to meet together, as is the habit of some, but encouraging one another, and all the more as you see the Day drawing near" (Heb. 10.24-25).