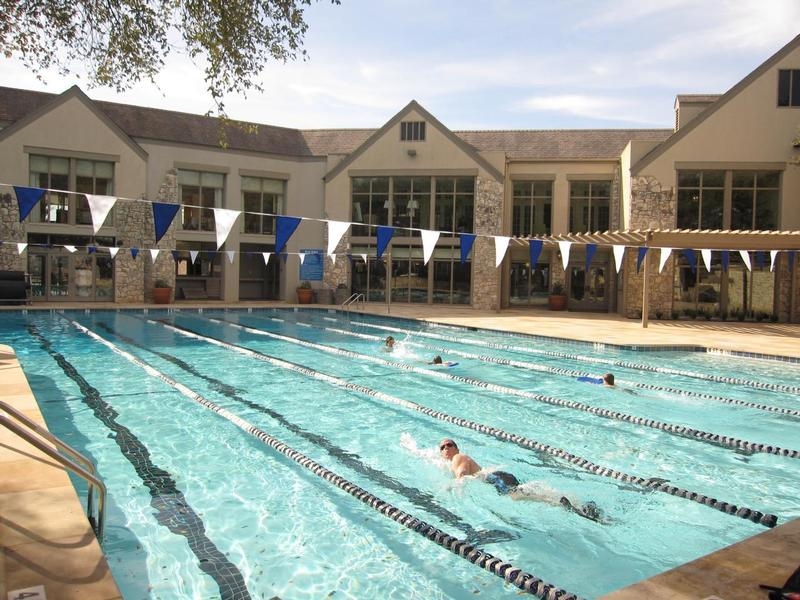 Have you ever wanted to pull your car to the side of the road, get out, sit on the curb and have a good cry? You've been juggling end-of-school schedules, kids, the expectations of others, such that it seems like your world is spinning out of control.  And now that the school year is over, summer activities threaten to be just as overwhelming.  Is there a solution?
Perhaps a principle from a different context will help.  I swim for exercise, and I've learned more than just better swimming technique from my coach.  My workout usually includes intervals where I am given a set time to complete a distance and have time to rest.  Some days I have plenty of time to rest, but other times, I look at the clock and see that I only have 5 seconds to rest … or worse, that I should have already started my next interval.  My coach looks down and says, "Wait and go on the 30; give yourself more rest".  If I take his advice, I find that I actually swim the distance faster and more easily than if I had taken a shorter rest or none at all.
Now that summer is in full swing, I want to encourage you to give yourself (and your children) a rest.  Go to the pool; play in the sprinklers; hang a bird feeder outside your window and put a bird identification book nearby; take a hike; meet dad for a picnic near his workplace.  And most importantly, read a book.  I particularly encourage you to read.  A book can take you to a place or a time you might not otherwise be able to go, or it can introduce you to someone you would like to know.  It is a vacation without having to leave home.  Encourage your children to read. Choose a book for the whole family, and read it together in the evening. In our family, everyone looked forward to that time after dinner when "Dad" would gather the children on the couch and read to us all.
Some of our teachers have recommended summer reading. I have asked them to choose one or two books that will whet your appetite for what is ahead or give you an opportunity to read one of their all-time favorites – emphasis on one or two.  They might suggest the first book to discuss in class at the beginning of school, but it might also be one of the many worthwhile books that are left out of an already packed literature course.  Please include those in your summer reading, but don't even think about reading all the books for your course in advance – that's an interval with no rest.  Choose the longer rest and reap the benefits for the long haul.
We also have summer courses at Wilson Hill Academy, but it is not our intention that everyone should take one.  Each one is designed with a purpose: to give you a little more practice in a subject, to focus on only one subject, to give you an opportunity to learn about something new, to spend time with a teacher you haven't had or to learn about something they especially love, or to learn something just for fun.  Take a course you would enjoy or really need, but not because you feel pressure to do one more thing.
Instead, wait and go on the 30.
Submitted by Nancy Donaldson, Founder & President of Wilson Hill Academy