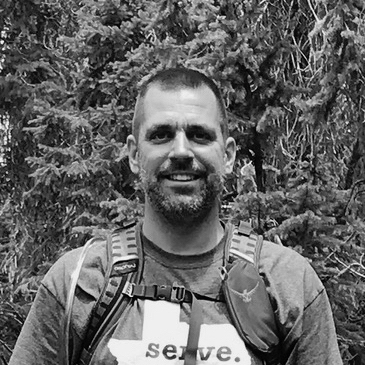 Roy is a native of the Piney Woods of East Texas, and currently resides with his family in Nacogdoches — "The oldest town in Texas." He has spent the past decade working professionally as a Classical Christian educator and administrator. He has taught courses in logic, mathematics (algebra, trigonometry, and geometry), rhetoric, apologetics, and integrated humanities. Prior to his work in education, Roy served in pastoral ministry in a number of different church communities. He holds a B.A. in Philosophy from Sam Houston State University, and has studied theology at Baylor University and, most recently, Knox Theological Seminary, where he is currently pursuing a graduate degree.
Roy's interests are eclectic. He delights in splitting firewood and reading theology; chuckwagon cooking and computer programming; tinkering in the shop while listening to sacred choral music; animal husbandry and auto mechanics; the Hebrew language and beautiful typography. He marvels at classical timber-frame joinery and possesses a strong affection for the logic of electrical circuitry. Most of all, he takes pleasure in his role as husband to his darling wife and father to his four lively children.
Roy believes strongly in the sanctity of the Christian household, and is thankful to have the opportunity to partner with families who take seriously their responsibility to bring their children up in the nurture and admonition of the Lord (Eph. 6:4).
Courses taught by Roy Bradley