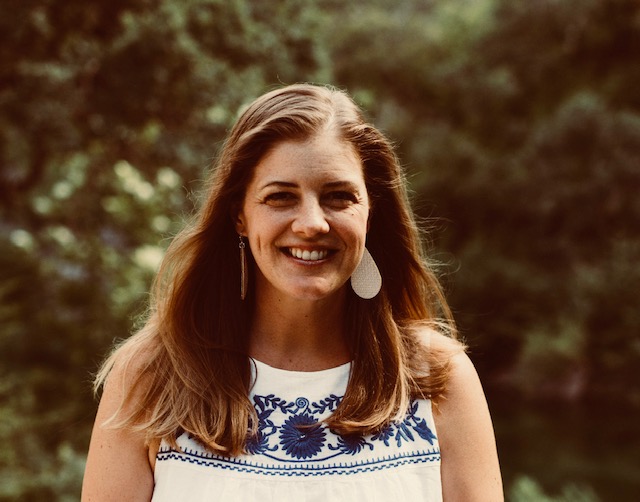 Brittany Williams is new to Wilson Hill Academy in 2019. She was born and raised on the Gulf Coast in Corpus Christi, Texas, where she spent her childhood waterskiing and on a boat. After completing a Discipleship Training School with Youth with a Mission (YWAM) and spending several months doing outreach work in Nepal, she went on to earn an English Degree from The University of Texas at Austin, where she was also a member of Sigma Tau Delta (The International English Honors Society). She has taught in both private classical Christian school and public school environments in grades 8-12 as well as organizing and conducting independent writing workshops offered through the Austin Public Library and elsewhere. While staying home with her children over the last seven years, Brittany has practiced what she taught, freelancing as a writer and editor for several non-profits, start-ups and the advertising agency GSD&M.
If she isn't reading on the couch, she's outside exploring with her husband of 12 years and two children. And when her son and daughter aren't getting muddy in the woods, they attend a classical school. Time permitting, Brittany loves trail running, snow skiing, and wasting hours at the new Central Library in Downtown Austin.
Fun fact: Brittany owns and can ride a unicycle.
Courses taught by Brittany Williams